Team RJ Delivers Bed-kits
On July 22, 2018, Team RJ travelled to Tanzania to deliver bed-kits for Sleeping Children around the World (SCAW). Last year, RJ colleagues raised nearly $55,000.00 for SCAW during the 2017 Annual Giving Campaign.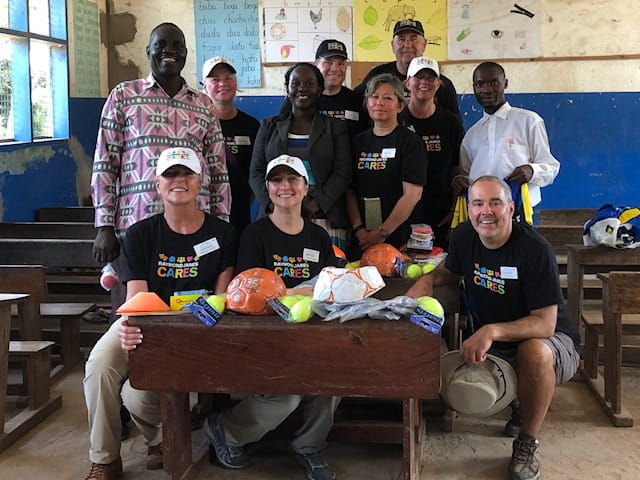 The team consists of talented individuals across the firm including:
Thomas Raidl, SVP, PCG & National Director, IFS, PCG Administration & his wife Teresa Raidl, Annie Lau, Senior Investment Services Associate, PCG Administration, Warren Wagstaff, Financial Advisor, Vancouver Cathedral branch, Diane Groot, Manager, Corporate Facilities & Sustainability, Darren Coleman, SVP Portfolio Manager Toronto &  his wife Susan Coleman, Dominique Vincent, VP, Portfolio Manager, Montreal
Here's their story so far in their own words: 
July 22, 2018
"We have two days to acclimatize before our first day in the village.  Our welcoming party met us at the airport and brought the group of 8 to the hotel.  Dar Es Salaam is huge, almost 20 hours of flying not including layovers.  Stopped in Zurich and Nairobi and slept reasonably well last night.  Room is basic but clean.  We have a short planning meeting this morning, then going into the market area.  Mama Wando (Google her) has arranged a full time van driver for our next 7 days which will be very convenient" – Thomas Raidl
"This morning we were up bright and early to join Mama and Wendy for a 7am church service. We enjoyed the beautiful voices of multiple choirs of children who sang to us before they went off to Sunday school. We were introduced to the congregation as special guests of Mama. 
We visited with the children in Sunday school and then went over to Mama's house to look at the bed kit contents, mattresses and the sewing facility where they make the children's clothes and backpacks. 
We returned back to the hotel and did a bed kit evaluation/ quality control. 
The rest of the day we prepared for tomorrow's first day of distribution.  We are all very excited. Goodnight" – Diane Groot
July 23, 2018
"1st day of distribution of 500 bedkits for SCAW/RJ goes to Africa. We were welcomed by the children who were excited to see us. It was awesome!" – Warren Wagstaff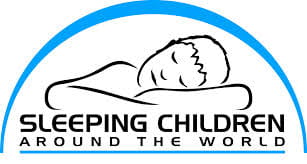 ABOUT SCAW:
Sleeping Children Around the World [SCAW] donations provide bedkits to children of any race and/or religion who will benefit the most; typically being located in developing countries.
Each $35 donation (Canadian funds) provides a bedkit that consists of a mat or mattress, pillow, sheet, blanket, mosquito net (if applicable), clothes outfit, towel and school supplies. Bedkit contents vary from country to country depending upon local needs. 
Since its founding by Murray and Margaret Dryden in 1970, SCAW has provided bedkits for over one million children in 30+ countries. 100% of every bedkit donation reaches a needy child.
"Many children around the world sleep on the ground or in uncomfortable conditions every night, waking each morning tired, cold, and weary. SCAW is making a difference by distributing bed kits" says Warren Wagstaff, Financial Advisor, Vancouver Cathedral branch. "A good night's sleep helps the children to be ready for the school day ahead, allowing them to absorb the lessons of the day and through education, help break the cycle of poverty. A bed kit is an amazing gift!"