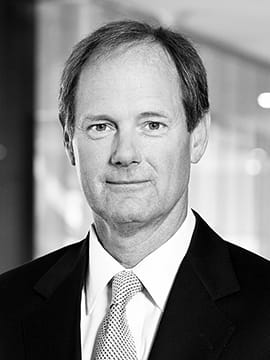 Paul Allison
Chairman, Chief Executive Officer, Raymond James Ltd.
Non-executive Chairman, Raymond James Financial Inc., UK
As chairman and chief executive officer of Raymond James Ltd., Paul Allison oversees business-building efforts and strategic leadership of the firm's Canadian operations including Equity Capital Markets, Private Client and Corporate Services. Paul also oversees Raymond James Financial Inc.'s business in the UK.
Prior to joining the firm in August 2008, he worked as executive vice president and vice-chairman at Merrill Lynch Canada, as well as co-head of the firm's Investment Banking business. Before joining Merrill, he was head of equity capital markets at BMO Nesbitt Burns, one of Canada's leading bank-owned investment dealers. Paul brings more than 32 years of senior capital markets and investment banking experience to this role including underwriting and arranging public and private debt and equity capital raising, as well as developing and managing retail products.
An active volunteer in various charitable and industry organizations, serving as board chair of Drug Free Kids Canada, past board chair of the Humber River Hospital, member of the Humber River Hospital Foundation campaign cabinet; Chair of the board of directors of the Investment Industry Regulatory Organization of Canada; and member of the Deans Business Advisory Council DeGroote School of Business at McMaster University.
Mr. Allison holds a master of business administration degree (MBA) and a bachelor's degree in mechanical engineering and management from McMaster University. He is a member of the Association of Professional Engineers of British Columbia.