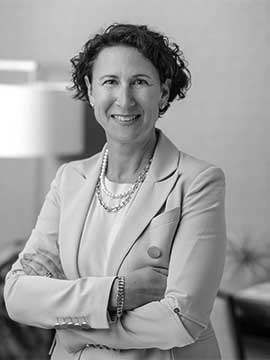 Micol Haimson
Senior Vice President, National Director, Private Client Group
Raymond James Ltd.
Micol Haimson is an accomplished management professional and a bilingual leader with a talent for managing teams in challenging environments. She is a skilled networker, strategic thinker and effective communicator, and she has a notable track record in sales, sales leadership and business development.
Giving back has always been important to Micol. She has generously donated her time and talent to many organizations and causes throughout her career. She currently serves as a board member on several community organizations.
In her free time, Micol enjoys spending time with her husband, Charles, and their two sons, Harry and Ben.