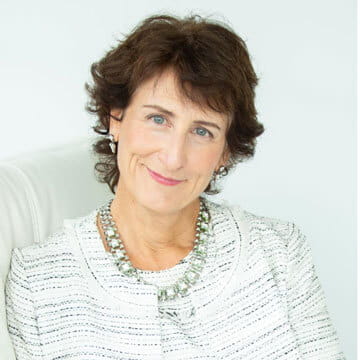 Tracy
Theemes,
MA, CFP®, FCSI, FDS
Financial Advisor
---
Thank you for taking the time out of your busy schedule to meet with me today as well as provide me with the referrals. Your knowledge and expertise about divorce, as well as the suggested plan for me, have given me direction to finally deal with outstanding and 'mind consuming' issues. I have renewed hope to move on and build a new life - something that I now realize I desperately needed. Your kind words and encouragement were much appreciated.
Sandra T - Client transitioning through divorce, Coquitlam, B.C.
From toy bags to business calculators, Tracy Theemes' career has been a trajectory of ever-increasing roles in leadership and financial expertise and empowerment. While finishing doctoral work in Child Psychology at the University of British Columbia, Tracy worked in the downtown eastside of Vancouver as an Infant Development Consultant. Working with developmentally delayed babies and their highly challenged families was exciting but disheartening. She couldn't help but wonder how poverty and wealth played into the spirals of disadvantage that she regularly encountered. After soul searching and several conversations with her professors and family, Tracy left social services to "find the money."
Tracy then spent 10 years in management with an international play equipment company, where she ultimately ended up running the research and development department for its school-age product line for North America from the U.S. She has published a book for High Scope Press on children's outdoor play needs and was an international speaker and researcher on the effects of urbanization on child development and family well-being. She founded, then sold, a specialty children's furnishing company based in the U.S.
After selling her company, she approached the local Smith Barney (a financial services organization, now Morgan Stanley) office as her interest had come full circle. The story became well known of Tracy asking the Branch Manager of the Olympia, Washington, office, where she was an investor, if he had any career opportunities because the "only thing I'm interested in is money!" They did. Tracy specialized in working with high-net-worth women investors and their families and gained invaluable training in New York, Chicago and Los Angeles. But as the years passed, Tracy began to yearn for her Canadian roots. So she packed up her family, said her goodbyes and returned to Vancouver, B.C. She joined a large bank-owned financial advisory firm and proceeded to re-credential in Canada. She is a Certified Financial Planner™ professional, is insurance licensed and is a Fellow of the Canadian Securities Institute. She is also a Financial Divorce Specialist.
It soon became apparent to Tracy that the women's financial needs in Vancouver were not adequately addressed by the traditional advisory firms. She knew that women investors needed and craved a different approach. Money for women was experienced in context, and in their time strapped, highly engaged lives, they needed a strong, full service partner to assist them in running their financial lives with efficiency, competence and with an understanding of their extensive family and work responsibilities. Tracy became energized and excited as she uncovered more opportunities to meet these needs, and in 2008, she met Kamal Basra, and Sophia Financial Group was formed.
Over the course of her career, Tracy has delivered hundreds of educational seminars ranging from socially responsible investing to behavioural finance to financial planning foundations for families. She is the founder and facilitator of the popular Sophia Wealth Academy: Everything a Woman Wants to Know in a Day about Her Finances. They have hundreds of participants and raise thousands of dollars for the local charitable organization Dress for Success.
Sophia Financial Group is committed to providing one day a week of pro bono work for individuals and the community. Tracy works with women and their families from every walk of life, offering encouragement and financial advice as well as making referrals to community resources using her extensive network. Tracy was recently nominated for the YWCA Women of Distinction Award for Education, the BIV Influential Women in Business Award and the Association for Women in Finance Award for Excellence in Business.
Her book, "The Financially Empowered Woman," won the Bronze prize for the Living Now Awards for finance and economics and the Axiom Gold medal in the category of personal finance. She was just named one of the UBC Education Alumni 100 recipients for her community leadership in promoting financial literacy.
The most widely recognized financial planning designation in Canada and worldwide, the Certified Financial Planner® designation provides assurance to Canadians that the design of their financial future rests with a professional who will put their clients' interests ahead of their own. CFP certification is considered the standard for the financial planning profession worldwide. CFP professionals have demonstrated the knowledge, skills, experience and ethics to examine their clients' entire financial picture, at the highest level of complexity required of the profession, and work with their clients to build a financial plan so that they can Live Life Confidently™.