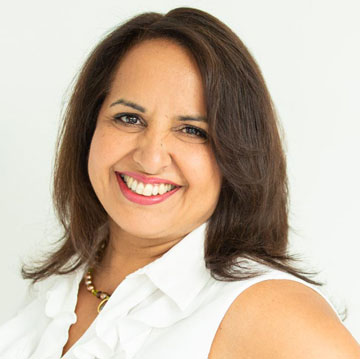 Kamal
Basra,
BSc, CFP®, FMA, FCSI
Financial Advisor
With 20 years in the investment industry and her long list of credentials, Kamal Basra began her career in a molecular biology laboratory, sequencing DNA, doing scientific research and analyzing data. Her goal was to find ways to eliminate human suffering brought on by disease.
After having children and juggling home and work life, Kamal became a manager for the Canada Revenue Agency, where she was able to combine her analytical skills with direct human interaction and impact, before entering the investment world. As she worked with her clients, she began to understand the worry and suffering that surround money and financial well-being. She quickly realized the life-changing impact that professional, competent, intelligent financial planning advice can have on a family's life. The path for her second career was now clear.
Continual education and learning is a value that Kamal always held dear, and it fueled her desire to learn everything she could about the investment industry and, at the same time, to reach out to as many people as possible to share her knowledge through seminars and workshops. She began to understand that money is truly the currency of change. Not only can people's lives be changed by money but so too can communities. One of Kamal's strengths is her ability to analyze, evaluate and translate complex financial data and concepts into a language that people find easy to understand. But also inherent within this process is a deep-rooted compassion to help each individual improve their life. Kamal believes that one of the keys to achieving personal success is gaining the knowledge to build a solid financial foundation. When this foundation is strong, individuals are able to share their true gifts with the world.
Kamal worked with one of the largest bank-owned full-service brokerage firms in Canada until 2008 when she met Tracy, and together, they created Sophia Financial Group of Raymond James Ltd.
Kamal believes in giving back and is active in many local and global charitable organizations that support and help people overcome obstacles. Because of this work, many people have access to opportunities for advancement. She has also established bursaries at the YWCA and Simon Fraser University to support disadvantaged young people pursue their educational goals. She also provides one day a week of pro bono work for individuals in the community who may not become clients but need access to high-quality, unbiased financial advice. With a network of referral partners, she ensures that people are connected to the resources they require to move forward in their lives. In her free time, she plays women's league soccer and enjoys travelling the world on trekking adventures.
The most widely recognized financial planning designation in Canada and worldwide, the Certified Financial Planner® designation provides assurance to Canadians that the design of their financial future rests with a professional who will put their clients' interests ahead of their own. CFP certification is considered the standard for the financial planning profession worldwide. CFP professionals have demonstrated the knowledge, skills, experience and ethics to examine their clients' entire financial picture, at the highest level of complexity required of the profession, and work with their clients to build a financial plan so that they can Live Life Confidently™.