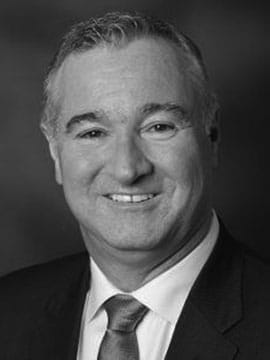 Richard Rousseau
Vice Chair, Private Client Group, Quebec.
Raymond James Ltd.
Richard Rousseau is Vice Chair, Private Client Group, Quebec. Richard joined the firm in January 2014 as Senior Vice President, Private Client Group, focused on building out our Quebec Private Client business. Richard dedicates his efforts to expanding the firm's platform in this important market. Prior to joining Raymond James, he served as Vice-Chairman, Executive Vice President, and National Sales Manager of National Bank Financial.
Richard is an active supporter of various industry associations including being a member of the IIAC Board from 2010-2012, and the National Advisory Committee Chair of the predecessor association, the Investment Dealers Association (IDA) from 2000 to 2002. He is also an avid volunteer with several charitable organizations including serving as the President of National Bank Financial's 2009 and 2010 United Way (Centraide) Campaigns. He also served as a Board Member for Free the Children for five years.